Latest News
Gold Coast Tiger Prawns wins 3 Gold medals and champion of show RAS 2018
http://www.rasnsw.com.au/sydney-royal-competitions/view-results/#pg1
Gold Coast Tiger Prawns Nominated for RAS Presidents Medal 2013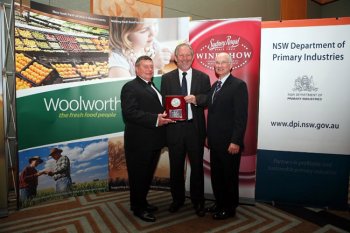 Gold Coast Marine Aquaculture's is one of six nominations for the RAS Presidents Medal 2013, this follows their success being awarded Champion Prawn (Aquaculture).
The judging process begins with the 5,000 products that are submitted to the Sydney Royal Wine, Dairy and Fine Food Shows each year. From those products the Show Champions are chosen, and the Wine, Dairy and Fine Food Committees select six of those Champions as finalists who are in the running for the President's Medal.
New season frozen prawn now available!
Gold Coast Marine Aquaculture have finished harvesting from their Farm, please contact Blue Harvest for trade sale inquiries regarding frozen whole raw and cooked prawns.
Noel Herbst founder and owner of GCMA awarded an OAM
For services to aquaculture and the community in the 2014 Queens Birthday Honours list