Our Profile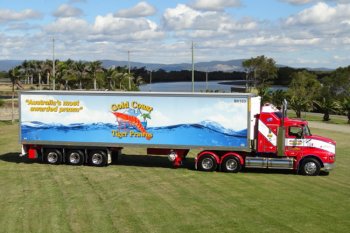 Gold Coast Marine Aquaculture (GCMA) is one of the largest Black Tiger Prawn farming companies in Australia with an annual production capacity of ≈ 800 tonnes.
The original farm was founded on Cane land at the mouth of the Logan River, South East Queensland by Noel Herbst in 1986; it remains a family owned business.
The prawns are marketed as Gold Coast Tiger Prawns; they are one of Australia's most recognised prawns having won Gold Medals in 2021, 2019, 2018, 2016, 2014, 2013, 2011, 2010 and 2009 (also 2007, 2005, 2004, 2003, 2002) at Sydney's Royal Fine Food Show.
In 2010 GCMA was the first Black Tiger Prawn farm in the world to fully stock with juveniles from domesticated brood stock rather than juveniles bred from wild caught brood stock.
Our Farm
Gold Coast Marine Aquaculture (GCMA) is located on the Gold Coast in South East Queensland.
Gold Coast Farm, South East Queensland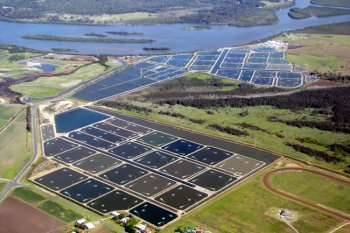 Season: mid-January to mid May
Situated on the mouth of the Logan River between Brisbane and the Gold Coast, the farm is ideally located to supply fresh prawns to Brisbane, Sydney and Melbourne.
The Logan River farm is fully integrated with its own Hatchery, Grow-out ponds; SQF 2000 accredited processing facility and cold store.
The prawns from this farm are sold as a fresh (never frozen) cooked or raw prawn or frozen IQF cooked or raw prawn wet pack.
Our Products
Preservative Free, No Sodium Metabisulphite
Gold Coast Tiger Prawns are processed from live prawns, removing the need for preservatives, improving quality and extending shelf life.
Fresh (never been frozen)
November to May, whole cooked and raw
IQF Brine Frozen
Year round, whole cooked
Wet Pack Frozen
Year round, whole raw
Find out more about our Delivery Schedule and Product Specifications.